The TIS INTEC Group at a Glance
What does the TIS INTEC Group do?
TIS INTEC Group Value Creation Process
The Group acts delivering the best solutions to address clients' IT needs. At the same time, we create new value for society and contribute to improvements that pave the way to a better future.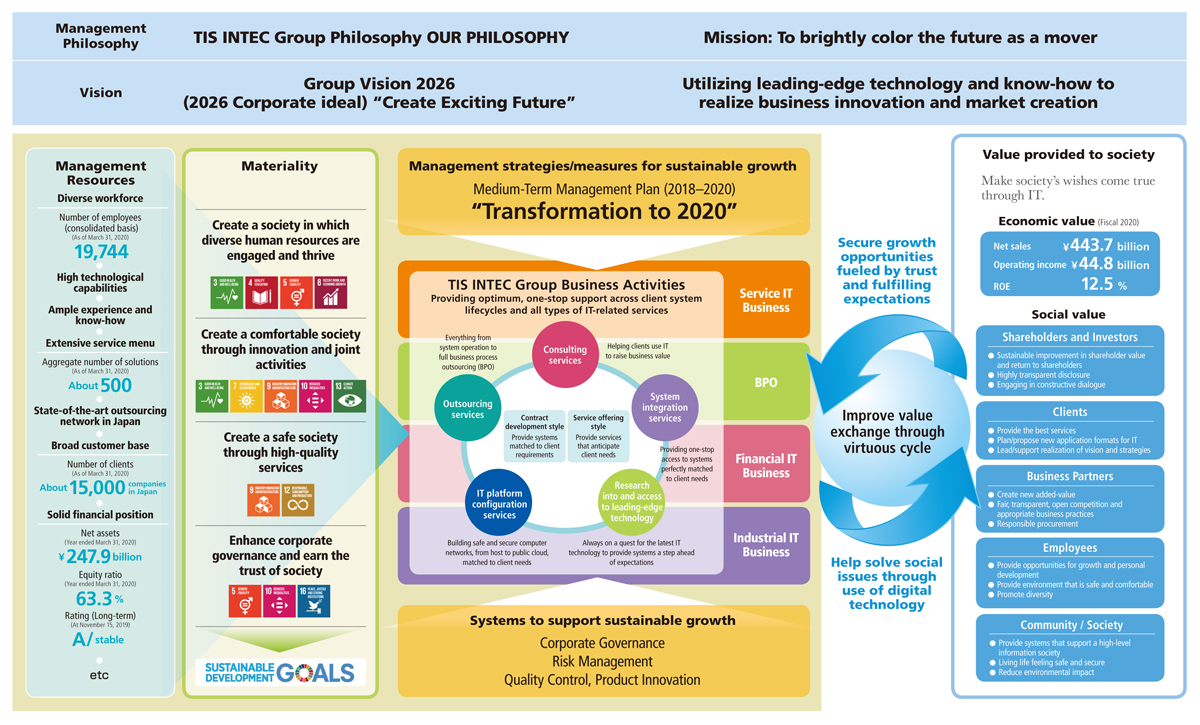 History of the TIS INTEC Group