Top Message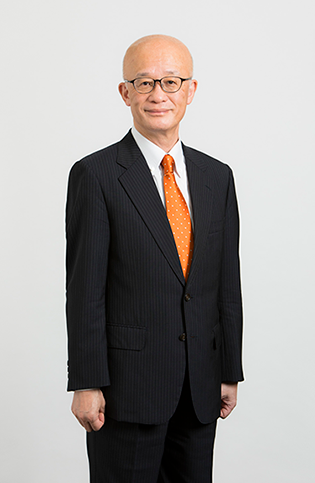 We will direct concerted effort into maintaining steady progress on various strategies to achieve the goals described in Medium-Term Management Plan (2018 - 2020).
On behalf of the management team at TIS, I would like to express my sincere appreciation to you, our valued shareholders and investors, for your continued support.
The domestic economy maintained a gradual recovery tone during fiscal 2019, ended March 31, 2019, largely due to higher corporate earnings and a better employment environment. Business conditions in the information services industry, to which the TIS INTEC Group belongs, were favorable, reflecting greater interest in digital management and a stronger trend toward IT investment at companies keen to realize management strategies through proactive use of IT.
Against this backdrop, the TIS INTEC Group embarked on a new three-year medium-term management plan in April 2018. TIS will lead the Group in promoting various measures to realize a structural transformation characterized by a sense of speed and to boost corporate value, which will underpin a solid foundation for achieving Group Vision 2026.
Fiscal 2019 was the first year of the new medium-term management plan. We got off to a tremendous start, establishing a firm footing in terms of business results with results that exceeded initial targets. In fact, we again set all-time highs in sales and income. The gross profit margin, in particularly, was way up, indicating that we were able to significantly enhance business capabilities. I feel we are certainly on the right track. We also pushed forward in creating a corporate culture that enables diverse human resources to thrive. This strategy is important because people truly are the driver of the Group's growth. Our efforts are already delivering great results, including recognition as a "White 500" (large enterprise category) company in the 2019 selection of companies with excellent health and productivity management programs. We will aspire to an even higher level of efficiency and expertise, and while some issues remain to be addressed, I believe we are making generally favorable progress overall, based on Group management policy.
In January 2019, we unveiled OUR PHILOSOPHY—basic philosophy for the Group—that highlights a sense of values shared throughout the Group. We seek to brightly color the future as a mover utilizing digital technology in a role we wish to fulfill as a good corporate citizen. To realize constant improvement in corporate value from a groupwide perspective, we will move steadily forward on various strategies in fiscal 2020, underpinned by Group management policy, and get closer to the destination envisioned under Medium-term Management Plan (2018-2020).
The continued support and encouragement of shareholders will, as always, be integral to our success.
July 2019



Chairman and President