Top Message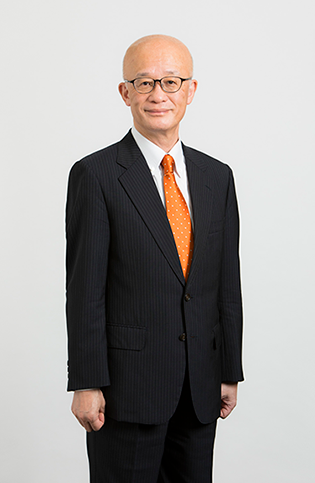 Drawing on our composite strengths as the TIS INTEC Group, we have embarked on a journey toward Group Vision 2026.
On behalf of the management team at TIS, I would like to express my sincere appreciation to you, our valued shareholders and investors, for your continued support.
In fiscal 2017, ended March 31, 2017, the domestic economy maintained a gradual recovery tone overall, buoyed by high-level corporate earnings and a better employment situation. In the information services industry, to which the TIS INTEC Group belongs, the business environment moved in a favorable direction, as greater interest in digital management fueled a positive trend in corporate IT investment.
Against this backdrop, the Group turned in tremendous results. On a consolidated basis, net sales rose for the seventh consecutive year, driven by concerted efforts to pinpoint client needs in segments where the trend in IT investment was strong, and operating income increased for the sixth straight year, thanks to the higher net sales starting point and successful measures to boost profitability. Of particular note, however, is the fact that net income attributable to owners of the parent company and return-on-equity reached the stated targets in the third medium-term management plan a year ahead of schedule.
Fiscal 2018 is the last year of our third medium-term management plan, and I am confident that we will reach our targets of ¥400 billion in net sales and ¥30 billion in operating income. Toward this end, we are executing various strategies, guided by a Group management direction highlighting efforts to further reinforce management with a profit emphasis, implement more prior investment to fuel the growth engine, and promote stronger intragroup connections drawing on the operating holding company structure while quickly executing structural reform.
In May 2017, we formulated a new group vision that captures the overall picture of the Group in 2026. Under the catchphrase "Create Exciting Future," this group vision seeks to utilize advanced technologies and know-how to realize business innovation and market creation. The environment that surrounds the Group is changing so much, and with this in mind, we wanted to define a group vision would foster a shared sense of value throughout the Group and cultivate a cohesive approach that facilitates the application of IT strengths accumulated to date while enabling us to grow our businesses outside the existing IT box and constantly expand business content.
The continued support and encouragement of shareholders will, as always, be integral to our success.
September 2017



President