Top Message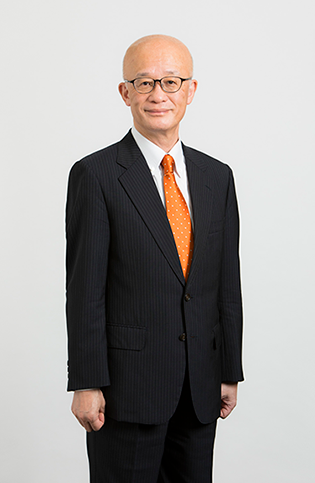 Seeking sustainable growth and higher corporate value, we will emphasize efforts to end the current management plan on a positive note and prepare for the start of the next management plan.
On behalf of the management team at TIS, I would like to express my sincere appreciation to you, our valued shareholders and investors, for your continued support.
The domestic economy remained in gradual recovery mode during the first half of fiscal 2018, ending March 31, 2018, mainly due to better corporate earnings and positive employment trends. In the information services industry, to which the TIS INTEC Group belongs, the operating environment was favorable, reflecting a strong tendency to boost IT investment at companies particularly keen to embrace digital management.
Against this backdrop, TIS posted favorable results, with year-on-year increases in sales and income, on a consolidated basis, that exceeded initial expectations for the first half. Net sales were driven higher by successful approaches to identify client needs in sectors where companies are keen on IT investment. On the income front, higher sales provided a solid starting point, which was complemented by effective measures to enhance profitability, including steps to prevent projects from turning unprofitable.
In the second half, we will continue to execute various strategies, guided by a Group management direction highlighting efforts to further reinforce management with a profit emphasis, implement more prior investment to fuel the growth engine, and promote stronger intragroup connections drawing on the operating holding company structure while quickly executing structural reform. Fiscal 2018 is the last year of our third medium-term management plan, I am confident that we will meet our targets ─ ¥400 billion in net sales and ¥30 billion in operating income ─ for fiscal 2018 as well as the final year of the management plan.
Currently, we are working out the details of our fourth medium-term management plan, which will be the first stage of a journey toward Group Vision 2026. The environment that surrounds the Group is undergoing a major transformation. We realize that sustainable growth and higher corporate value from a Group perspective requires us to apply IT strengths accumulated to date while growing our businesses outside the existing IT box. And toward this end, we will focus on four strategic domains, and we will consider specific strategies to realize our own transformation with a sense of speed.
The continued support and encouragement of shareholders will, as always, be integral to our success.
January 2018



President