Top Message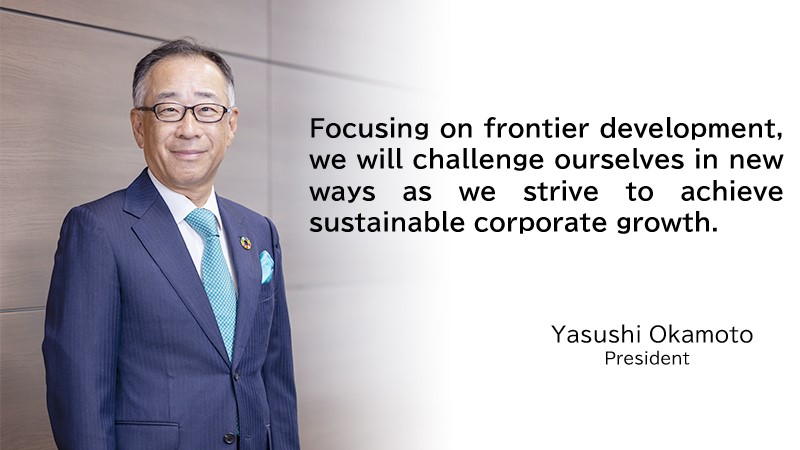 On behalf of management at TIS, I would like to express my sincere appreciation to you, our valued shareholders and investors, for your continued support.
The brand message of the TIS INTEC Group is to enable society's wishes through IT. We strive to solve social issues through business activities utilizing IT and digital technologies while promoting sustainability management that aims to achieve sustainable corporate growth.
Amid the current environment, under the medium-term management plan (2021-2023), we create social value and economic value by solving social issues through our business, select key indicators with a stronger awareness of sustainable growth, and are currently working hard to accelerate a shift in business structure to focus on enhancing value provided by DX.
The consolidated financial results for the fiscal year ended March 31, 2023 proved so strong that it outperformed our plan, which was revised upward during the year, against a backdrop of IT investment needs, including demand for digital transformation. Of the material management indicators outlined in the medium-term management plan, we were able to achieve the major items one year ahead of schedule. In addition, we made steady progress on each strategy and measure, including making management more sophisticated in response to social demands. With this achievement, I believe we have made headway on the structural transformation that the Group aims to achieve.
The fiscal year ending March 31, 2024 marks the final year of the medium-term management plan so we will make preparations for the next medium-term management plan. Focusing on the sustainable growth of the Group, we will continue firmly promoting various measures to accelerate a structural transformation, such as robust investment in our personnel, who remain our most important management resource.
As we move forward, with an eye toward solving the social issues that our customers will confront in the future, the TIS INTEC Group will continue to focus on strengthening its front line and achieving unified Group management centered on OUR PHILOSOPHY. We aim to both contribute to a sustainable society and enhance sustainable corporate value by enhancing shared value with our stakeholders.
As always, we hold our shareholders in highest esteem. Your continued support and encouragement remains integral to our success.
July 2023



President